As much as I love children… I love food. Cooking it and sadly for my waist line, eating it.  Today I decided to find a good use for the beautiful cherries that have been abundant at the market lately.  I chose to make a tart. The photos pale when compared to the smell of my kitchen between shots.  We just finished it and my family gave it a BIG thumbs up. My 12 yr old son gets all the credit because he is the sweet heart that pitted all the cherries.  Thanks buddy!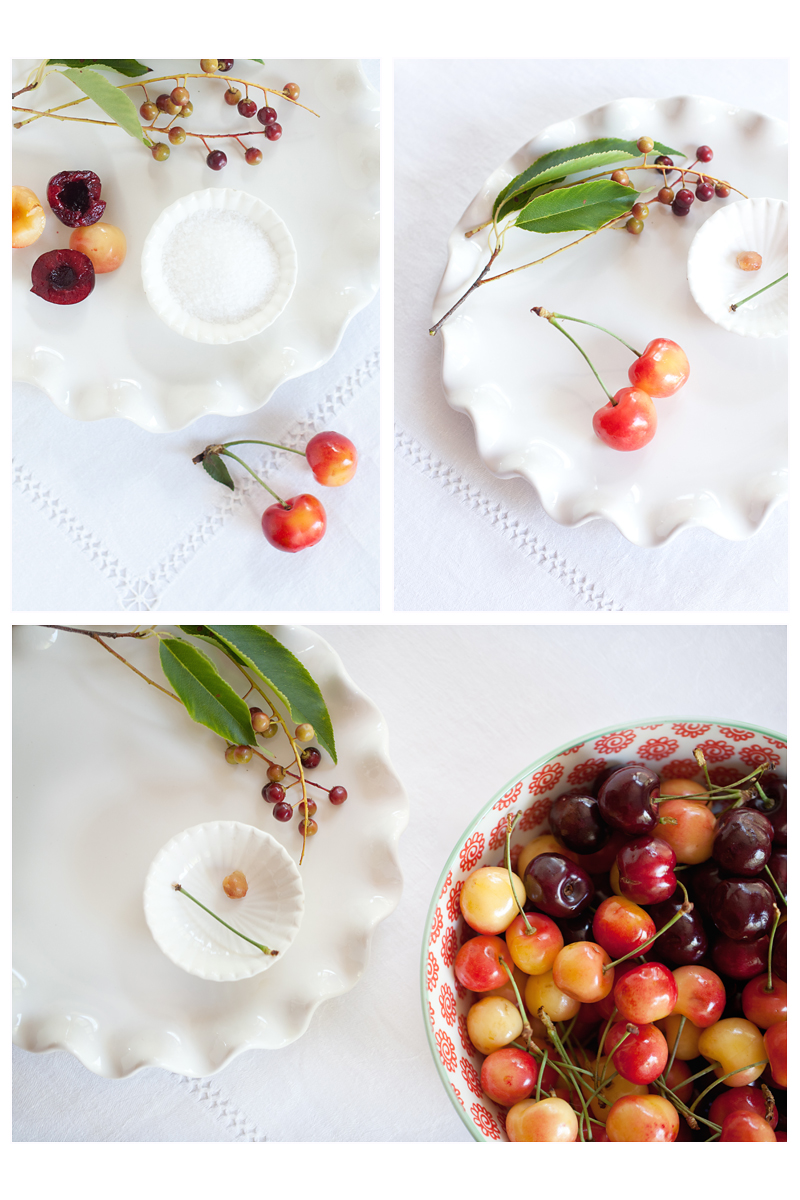 Ingredients
1 pie crust
5 tablespoons unsalted butter, room temperature
1/3 cup plus 4 teaspoons sugar
1/2 cup blanched flour
1 large whole egg
1/2 teaspoon pure almond extract
1 large egg yolk
1 tablespoon heavy cream
1 pound red cherries, picked over, stemmed and pitted
Directions
Heat oven to 425 degrees. Line a clean work surface with parchment. Cut a 12-inch circle out of the dough. Roll up the edges, making a 10-inch crust. Transfer the parchment and crust to a baking sheet, and chill until firm, about 30 minutes.
Place butter, 1/3 cup sugar,  flour, whole egg, and almond extract in a medium bowl; mix until well combined.
Prick entire surface of chilled crust with a fork. In a small bowl, combine egg yolk and heavy cream; brush mixture on the surface and edges of the crust. Using an offset spatula, spread the almond mixture evenly in an 1/8-inch-thick layer over bottom of the crust, and chill 15 minutes more.
Spread cherries over the almond mixture. Turn up edges about 1″ over the fruit. Brush more egg and cream mixture on edges. Sprinkle with sugar. Bake tart 15-25 minutes until golden brown.
Enjoy!